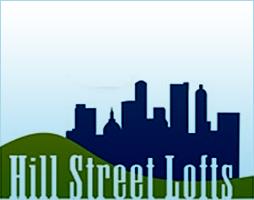 At Hill Street Lofts, you won't just find one of the finest views in Atlanta. You'll discover genuine Hedgewood Homes quality, cash-saving EarthCraft House construction, stylish interiors and a host of community amenities.
Hill Street Lofts feature one and two bedroom loft homes ranging from 675 s.f to 1200 s.f. Hill Street Lofts are through-unit plans, all with private or semi-private entryways.
Amenities at Hill Street Lofts include a courtyard pool and sun deck as well as a clubhouse with gym and balconies with a view of the Atlanta skyline. Step inside and the 10- to 14-foot-high ceilings, hardwood floors and granite countertops lend an air of elegance.
According to David M. Smith, a development partner with Hedgewood Development, the area was ripe for reclamation. "You wouldn't believe the difference in the 'before and after,' " he said. "There is so much diversity. This is an amazing area, and it's exciting to see that transformation from old to new."
The 146-unit condo development on 5 acres in the Chosewood Park area is the largest multifamily EarthCraft project yet, said Smith, noting that many buyers are drawn to the energy-efficient setup.