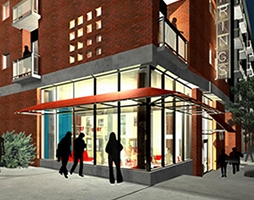 Ponce Springs offers one and two bedroom lofts in a mixed-use environment. Ground floor retail and live-work spaces combine with one hundred residences to echo and amplify all the best of the vibrant Ponce de Leon neighborhood.
Ponce Springs is infused with the creativity, energy and excitement of contemporary intown living. The neighborhood of bungalows is walking distance from skyscrapers. Shops, restaurants, churches, parks and entertainment are all in easy reach.
The history of the area-the railroads and street cars, Ponce Springs Park, the Atlanta Crackers, Sears flagship store and City Hall East-makes the savory stew of the Ponce Springs neighborhood even richer.