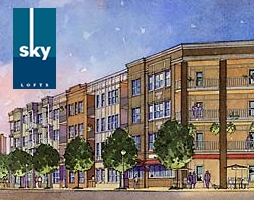 Go ahead, elevate your lifestyle.
Sky Lofts, designed to make your life easier, where real convenience and value begin. Contemporary style meets classic architecture in a manner that defines a new standard for living well in West End. Along with a collection of first-rate amenities, you'll enjoy Sky Lofts' unique proximity to Atlanta University Center and the Robert W. Woodruff Library, easy access to major sports and entertainment venues, as wall as unmatched accessibility to downtown and primary transportation arteries.
This is where the pulse of the city starts.
From sparkling skyline views to shopping at your fingertips, life here will lift your spirits. We invite you to see for yourself. Sky Lofts - It's almost heaven.